Made from sun-ripened chillis, our original Sriracha recipe bottles the delicious and tangy flavour of thai chillis and garlic for a spicy taste.
Explore the rest of our range below!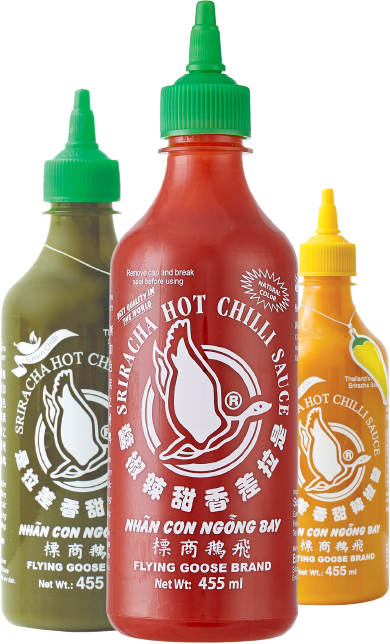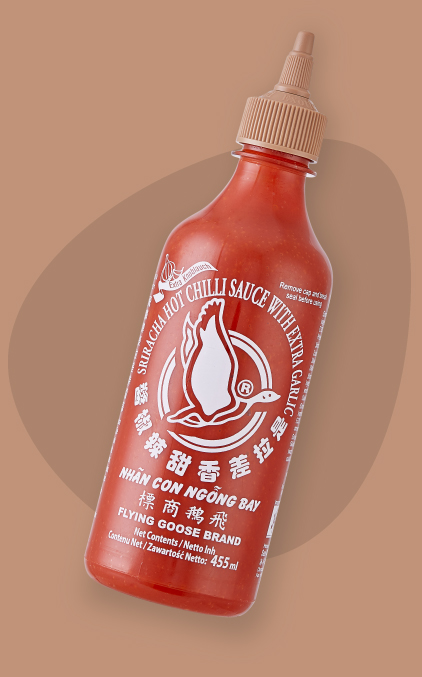 Strong garlic tastes with the sharpness of chilli.
Pairs well with many dishes.
Sriracha now with a delicious smoky flavour.
Tasty with pizza, pulled pork sandwich, spring rolls and so much more.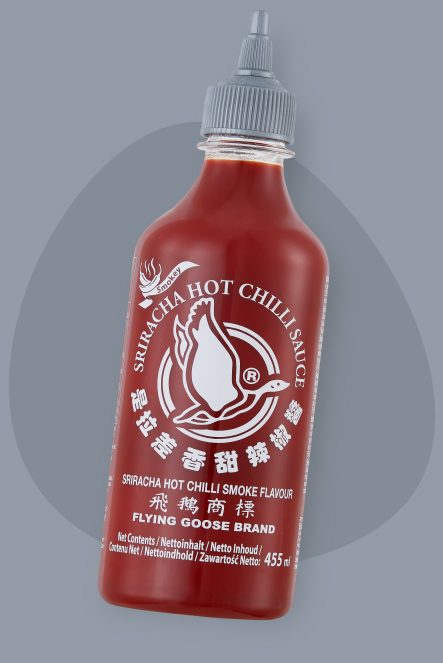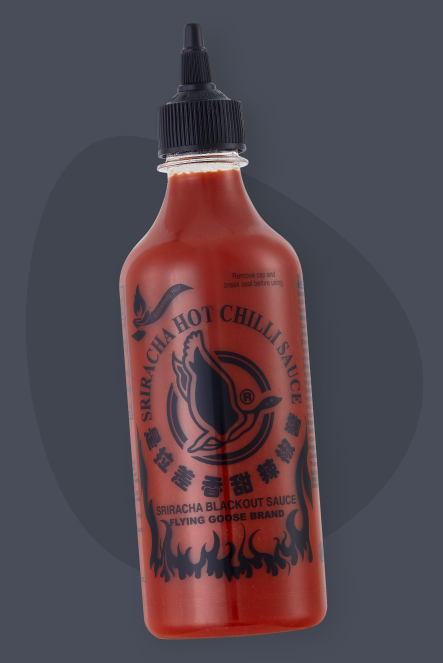 If you want a real kick, Sriracha blackout is a must!
This extremely spicy sauce is not for everyone, so be careful.
The delightfully spicy, peppery flavour of the sauce is due to its ingredients: chilli, pepper, soy sauce, and garlic. Great on all grilled dishes, cold cuts and your favourite stir-fries.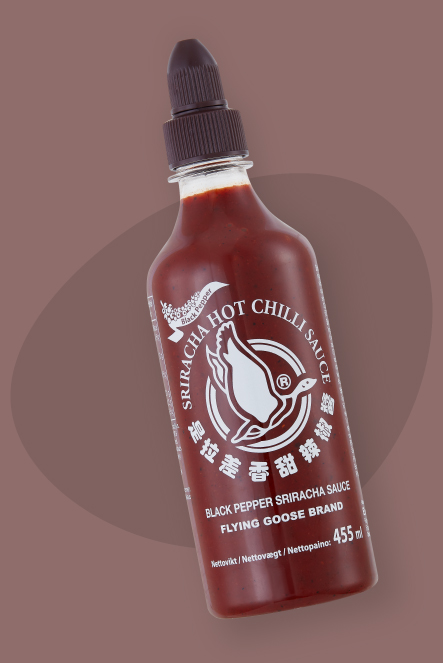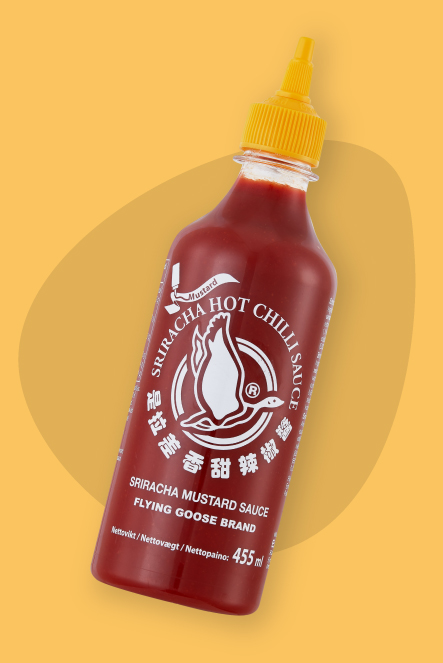 Spicy and mustardy this sauce is packed with flavour.
Like wasabi? Love Sriracha? Same. That's why we created this game changer.
Go ahead, slather it on some sushi.