Why People Love Sriracha Mayo Sauce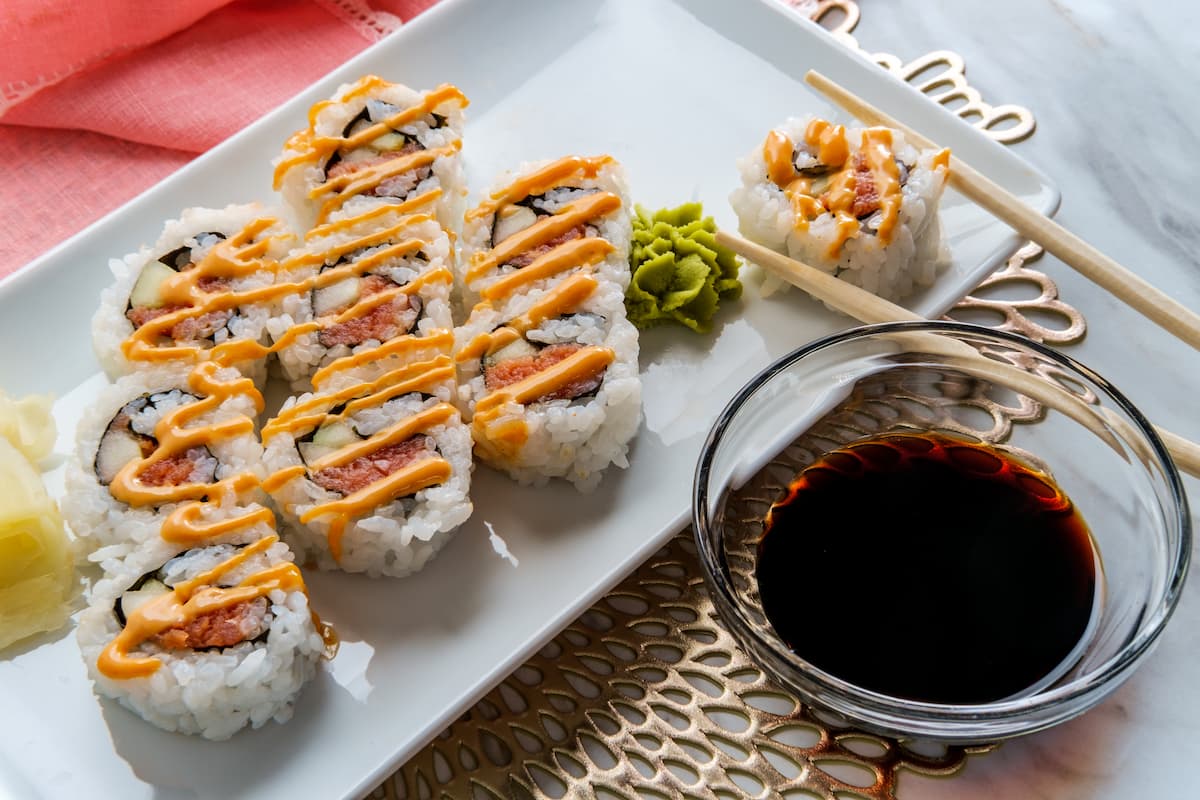 Sriracha mayo sauce is one of the most popular flavours at Flying Goose, and it's easy to see why. This tasty sauce combines two of the most well-known sauces around the world. Let's examine what makes these two special and why they pair perfectly.
Sriracha
From its humble beginnings, sriracha sauce has grown to become one of the most well-known sauces in the world. The sriracha enjoyed today on any food, from eggs to burgers, is famous for its tanginess and spice. Fresh chilli, garlic, vinegar and salt combine to create a unique balance of spicy, sweet, and sour flavours.
Enjoyed Around The World
Sriracha sauce grew in popularity, and in the 2000s, Americans of all kinds started eating it as people became increasingly interested in trying new, exotic foods. In Southeast Asia, people most often enjoy sriracha sauce on the rice and noodle dishes they eat every day.
In the United States, sriracha became popular to eat with a variety of foods, including on eggs, burgers, tacos and macaroni cheese, in soups, stews, and meat marinades, as a dipping sauce for chips, fries, or vegetables, and even as an ingredient in drinks like vegetable juice and Bloody Marys.
A Perfect Match
As two delectable, world-famous sauces with a variety of uses, sriracha and mayonnaise are a perfect pairing. Not long after sriracha's boost in global popularity, people began mixing these two together to create an even more delicious dipping sauce. The spicy zing of sriracha meshes beautifully with the tangy smoothness of mayonnaise for a combination that can be used on nearly any food.
The Flying Goose brand of sriracha mayo sauce is a fantastic take on this popular combination made from high-quality, natural ingredients. Our authentic recipe from Si Racha is blended with mayo flavours in our recognisable squeezy bottles, giving you a quick, easy option for your favourite sauce combination. We have spicy and sweet versions of this sauce to meet any taste. Additionally, our recipe is vegan and gluten-free so that everyone can enjoy this incredible condiment.
Endless Innovation
At Flying Goose, we didn't just create our own cream salad. This well-loved sauce mix inspired us to develop a range of delicious, new sriracha flavours. We've concocted so many sauces that everyone is sure to find a variety they love.
Sriracha Coconut
If you enjoy the creamy, spicy flavours of sriracha mayo, then you will love the smoothness of our sriracha coconut sauce. This is a great option for curries, seafood dishes, or marinades.
Sriracha Coriander
Do you love putting sriracha sauce on tacos? Then you must try our sriracha coriander sauce that combines the heat you know and love with the citrusy taste of coriander leaves.
Sriracha Wasabi
Why have just one type of heat? Try our sriracha wasabi sauce to see if you can handle the heat of Thai chillies and Japanese horseradish at the same time. This sauce is great on hot wings or sushi.
Sriracha Mustard
Mustard is another condiment that pairs wonderfully with sriracha flavours. This spicy sauce is the perfect way to enjoy pretzels, sandwiches, bratwurst, or fried potatoes.
Sriracha Mint
Sometimes it can seem like you've tried every combination of flavours imaginable, and there's nothing new left to try. But at Flying Goose, there's always something interesting to explore. Try our unique sriracha mint sauce to spice up kebabs or other meat dishes.
Sriracha Salsa
When sriracha first gained popularity in California, people loved to put it on tacos and burritos. This is such a good combination that we developed mild and hot sriracha salsas that are great for chips or any tex-mex food you love.
Try It For Yourself
If you're a sriracha lover, you'll love sampling our innovative sauce creations. Visit the Flying Goose website to learn more about our many exciting sriracha sauces.